ABOUT INDUSTRIAL IOT WORLD
Increase Production. Overcome Complex Hurdles. Achieve ROI.
Industrial IoT World is born from some of the most popular topics at Internet of Things World, the world's largest IoT event: manufacturing, supply chain, smart buildings, transportation, and energy.
For its second year, Industrial IoT World returns to Atlanta, October 31—November 1, at the Sheraton Atlanta Hotel. With a carefully crafted agenda to reflect the latest advancements shaping Industry 4.0, you will be immersed in a world of emerging technologies, innovative minds, and pioneering case studies to help you evaluate and optimize your current IIoT plan.
Connect with a focused community to gain the tools you need to overcome your unique challenges, increase system efficiency, and get one step ahead of the competition. Attendees Across 3 Events Dedicated Networking Hours
Covering Key Topics to Accelerate your IIoT Strategy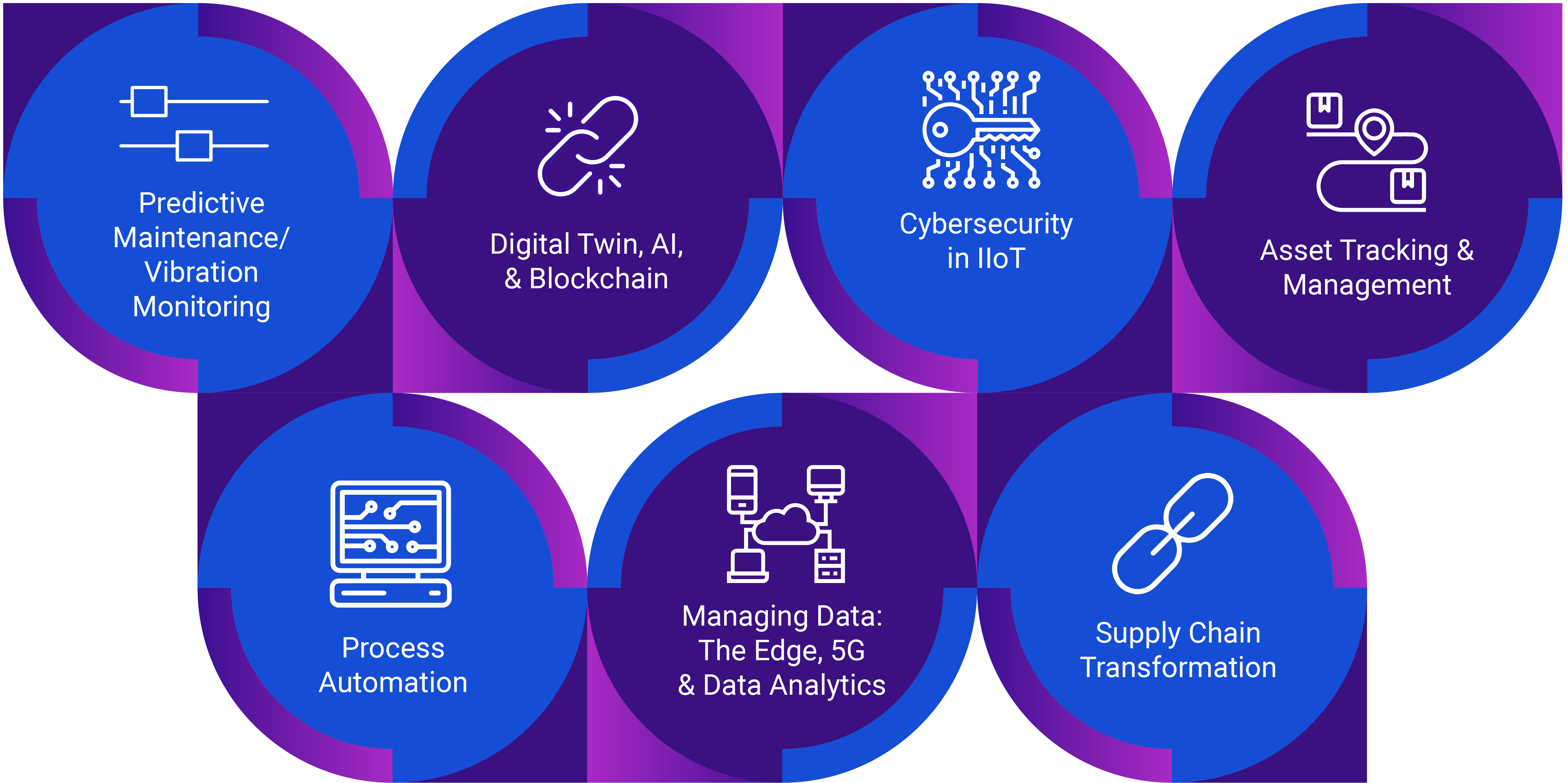 Backed by the World's Leading IoT Event Series