Top 10 (unofficial) best tapas restaurants in Barcelona
---
By Trinitat Gilbert
When Catalans talk 'tapas' they mean creative dishes to be shared with other diners. Tapas are not to be confused with 'pinchos', which are small, cold bites served on top of a bread slice. Of course, tapas can be eaten with bread but that is not a requirement.
'Tapas' imply cooking and they are served in small rations so you can try more than two or three of them in a row. They are so fun to share that "How about doing 'tapas' tonight?" is a usual suggestion when going out with friends. That's why we have chosen 10 restaurants in Barcelona and L'Hospitalet offering some of the best tapas in town.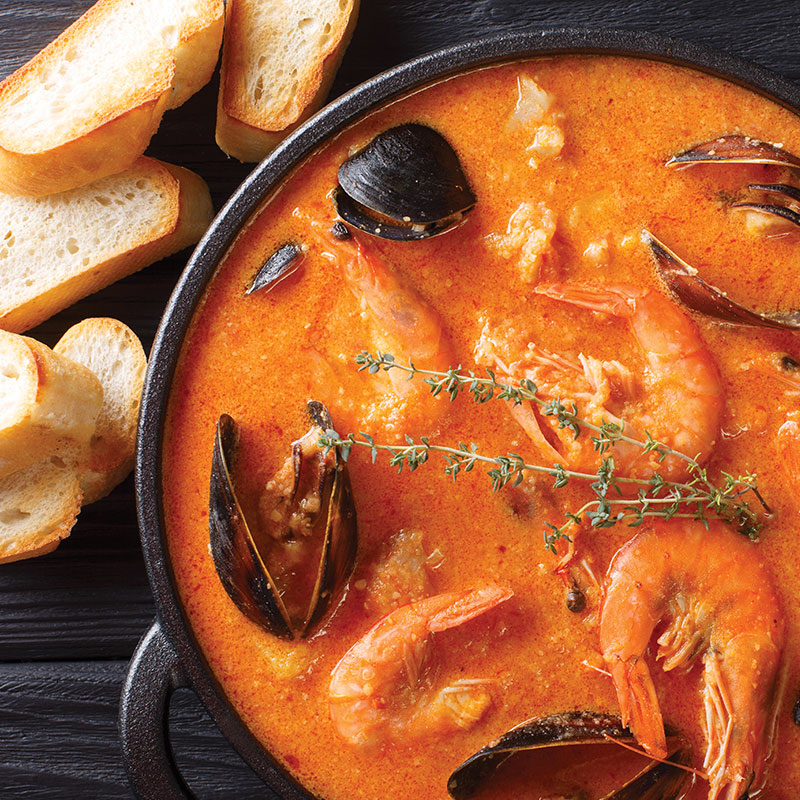 Semproniana (€)
Rosselló, 148 (Barcelona)
https://semproniana.net/en/
---
Here 'tapas' are to be found in the so-called 'S-size' menu. Their price is lower than the similarly named M- and XL-sized versions of the same dishes, but their creativity is just the same. Among them, you will be enjoying Catalan-style recipes such as 'caneló' (meat-stuffed cannelloni covered with béchamel sauce), potato omelet, croquettes or 'Cardinal's macaroni'. The chef Ada Parellada also cooks fish (cod, tuna), shellfish (prawns, scallops), and meat (duck breast à l'orange, beef steak, lamb with pickles). The menu always includes fresh vegetables, direct from Ada's kitchen garden where she picks up seasonal ingredients.
La Cova Fumada (€€)
Baluard, 56 (Barcelona)
https://www.lacovafumada.com
---
A bomba (literally bomb in English) looks like a round, large croquette. When you bite one you'll taste crispy and smooth textures together, fried on the outside and stuffed with steamed potato and meat. A local legend says that bombas were born at La Cova Fumada. Here you will also find tapas such as beans with Catalan sausage; octopus and squid; Iberian ham with cake bread; and fresh fish. The restaurant is located in the Barceloneta, the old fishermen's district of Barcelona, near the seashore. As they follow closely the daily outcome of the fishing boats, La Cova Fumada offers different fresh fish recipes every day. By the way, La Cova Fumada doesn't take reservations, so you will probably have to wait a few minutes while waiters do their best to seat you.
Teresa Carles (€€€)
MallorcJovellanos, 2 (Barcelona)
http://teresacarles.com/#teresa-carlesa
---
Teresa Carles' motto is "eat better, be happier and live longer". Hers is one of the best vegetarian restaurants in Barcelona, thanks to her modern cooking and drinks. The creative salads, steamed and wok-cooked vegetables remind you that actual luxury in cuisine is eating food that has just been harvested and keeps all its nutrients because of respectful cooking. Try also Teresa's Juicery brand of cold-pressed juices and purées, veggie milkshakes, healthy smoothies and wellness elixir shots, all of them free of any added sugar. You may want to sample the kombucha teas from their Kombucha Lab, including the 'Blue Mojito' with yuzu, spirulina and mint. Carles and her family also operate several Flax & Kale restaurants, sharing the same healthy cooking.
Virens (€€€€)
Hotel Almanac, Gran Via de les Corts Catalanes, 619 (Barcelona)
https://www.almanachotels.com/barcelona/
---
Virens (meaning 'green' in Latin) just opened inside Hotel Almanac Barcelona. It deals in seasonal and proximity vegetables, so the menu here changes often: for instance, when peas are not at their prime, they won't cook them, so any dish including peas will be replaced with another, seasonal recipe. Dishes like beetroot tartar or 'calçots' steamed with algae deserve your attention. A fun fact about Virens: it has color-coded menus, so you can order green, red or blue dishes. The available palette depends on the ingredients of the day. Final advice: check out any rice dish. Virens' cooks nail them.
Benzina (€€)
Passatge Pere Calders, 6 (Barcelona)
https://www.benzina.es/?lang=en
---
Benzina focuses on Italian cuisine, so dishes such as spaghetti carbonara (pancetta, parmesan cheese and eggs); linguine aglio, olio, pepperoncino with lobster ragout avocado and cardamom oil; or even ceps risotto, mushroom cream, fontina cheese and fried sage are some suggestions. Nevertheless, you can't go wrong either by choosing grilled beef fillet with parmentier potatoes, roast vegetables and meat sauce; or even fried cod alla veneziana, stracchino cheese, crusco peppers and sautéed chard. And don't miss the desserts! You must try the chocolate sphere, raspberry and rose mousse, vanilla ice cream and the ricotta mousse, pear in textures, cinnamon, rum biscuit. And maybe some cocktails: the bartender loves to prepare a Paint it Black (vodka, bitter and chocolate); a Magic Carpet Ride (Campari, Southern Comfort, vermouth and more) or a New York Minute (vodka, bitter, soda, orange).
Hoja Santa (€€€)
Avinguda Mistral, 54 (Barcelona)
https://elbarri.com/en/restaurant/hoja-santa/
---
If Mexican cuisine is your thing, Hoja Santa is your restaurant. Here you are strongly advised to try the 'acevichado' dried beetroot meringue; the pickled sardine 'tostada' with black mole or the fresh Guacamole with garden 'quelites'. Other favourites are Oaxaca cheese with sea urchin and truffle; 'Bandera' oyster with sangrita lime and tequila; Mexican-style grilled artichoke with olive juice and egg yolk; and grandma Flor's foie gras with pickled marinade. By the way, a legend at Hoja Santa says that Mexican food tastes better when you down it with an hibiscus-flavoured pink beer such as the 'Malquerida', so feel free to experience the Mexican way of eating. Hoja Santa is a part of the El Barri group owned by chefs Albert Adrià and Paco Méndez, also including Tickets, Bodega 1900, Pakta, and Enigma.
Granja Elena (€€€€)
Passeig de la Zona Franca, 228 (Barcelona)
http://www.granjaelena.com
---
Prime fish and meat are always available at Granja Elena. Being so close to Mercabarna, the area's largest wholesale food market, may help them to pick the freshest ingredients for the dishes in the menu. Sole with cockles; octopus; sardines; tuna tartar; and the omelettes are some of the recipes they cook every day, yet legumes and vegetables are never forgotten. Whatever you choose, you will be in a good heaven; the food one. And the place is within walking distance of the Fira Gran Via's north gate.
Cal Siscu (€€€€€)
Doctor Martí Julià, 84 (L'Hospitalet)
---
If there's a Balearic recipe that everybody loves, it has to be the 'caldereta', a fish-and-shellfish soup, cooked slowly that you eat with sliced white bread. After smelling it at Cal Siscu you will agree that it smells delicious. They usually cook lobster 'caldereta', the best of the best. Other tapas there are 'patates braves' (fried potatoes, sliced in a particular way, with a spicy sauce); prawns from Palamós (Costa Brava); fried squids; and snails 'a la llauna'. Recommended drink: their 'vermut', a sweet and traditional Catalan herbs wine.
La Cuina d'en Garriga (€€)
Consell de Cent, 308 and Enric Granados, 58 (Barcelona)
http://lacuinadengarriga.com
---
Specials here are Iberian ham on cake bread and cold-cut tapas such as Catalan botifarra (ivory sausage); fuet (dried & spicy sausage); sobrasada with honey; or Iberian chorizo (from acorn-fed pork); truffled Mortadella; and all kinds of cheeses. House-made pickles like cauliflower or radish in vinegar are also 'tapas' you may want to try. On top of that, La Cuina d'en Garriga cook eggs in so many ways: a yummy one is fried eggs and potatoes with Iberian ham, of course. They get their food from nearby farmers, supporting small producers. "We respect seasonal, value local products and their natural life cycle," say owners Helena Garriga and Olivier Guilland.
La Marina de l'Hospitalet (€€)
Feixa Llarga, 47 (L'Hospitalet)
---
Don't be fooled by their location in the middle of an industrial area. People coming or going to the airport, the harbour and Mercabarna often take advantage of the strategic location of La Marina to share dishes such as snails 'a la llauna'; boletus cooked on hot coals; legumes like chickpeas and beans fried with tripe; and garlic omelette. If you favour meat, you may want to order 'pota blava' (blue leg) chicken, a local variety which the chef insists is the juiciest and tenderest available.