Benjamin Stanton
Marta Pinto
Senior Research Analyst, European Mobile Devices,
IDC
Paolo Pescatore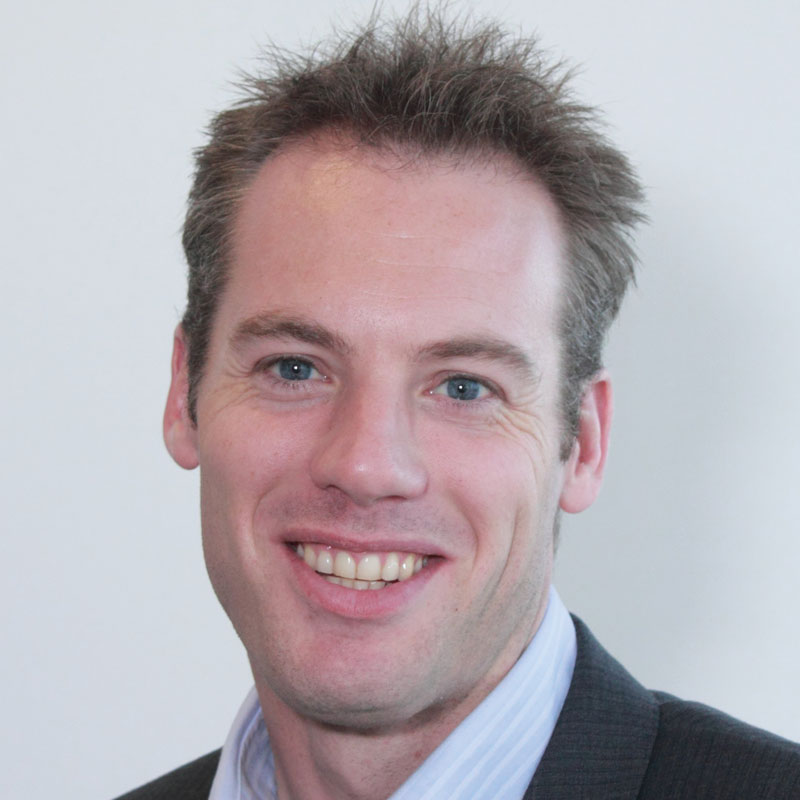 Kester Mann
Director, Consumer and Connectivity,
CCS Insight
Peter Jarich
Q:

What challenges does the wireless sector face in 2020?
---
Benjamin Stanton (BS)
Telcos face a myriad of challenges right now, having spent billions on spectrum and infrastructure for 5G, without any genuine RoI yet. This is precarious, as much of this spending is underpinned with debt. 2020 does not need to be the year of profitability for telcos, but they must at least execute on 5G adoption. On the devices side, the operator procurement teams face a dilemma over Huawei, and must decide whether to range smartphones without Google services, and decide how many smartphone slots and how much support to grant. This is a risk, either way. And finally, as Millennials and Generation-Z make up a bigger part of the customer base, company ethics are more important than ever. Brands will strive to be recognised as the "good guys".
Marta Pinto (MP)
The rollout of 5G will take time, and while that happens Wi-Fi 6 will also come to the market. With cost-effectiveness being very important for already-stretched carrier budgets, Wi-Fi continues to present a very good indoor signal spreading option, with the advantage of almost seamless connectivity across devices, with no need for upgrades. We will probably see more Wi-Fi and fibre deployers working in partnership to deliver a better connectivity experience.
Paolo Pescatore (PP)
Overall, there is a lack of innovation across the sector. Huge uncertainty remains given that margins are squeezed and the business model for 5G is unclear. This is further compounded by moves to unlimited. A cloud remains over Huawei, which needs to be resolved given the lack of competition in the network vendor space. It feels like all hopes are pinned on 5G which is largely down to execution. Connectivity needs to be significantly improved and the smartphone market needs to be stimulated to drive new handset sales.
Kester Mann (KM)
With more than 50 5G networks now live, operators have to convince customers to take the technology. CCS Insight's recent 5G survey showed that about 30 per cent of people across the UK and US don't believe they need 5G. More than ever, effectively articulating the benefits and showcasing how the technology could positively impact people's lives will be key.
Peter Jarich (PJ)
The new competitive forces that will pick up over the next year will be a challenge for many players, as will the difficulty in responding to market demands around the use of "open" technologies. Add in spectrum scarcity, growing security/privacy concerns, and a very real "skills gap" faced by many operators as they look to launch new technologies. Perhaps the greatest challenge, though, will simply be educating the market on (proving out the value of) the new innovations and services the industry is banking on for growth: 5G, IoT, edge networking etcetera. Unless customers see the value, any hope of new business driven from these technologies will be misplaced.
Q:

What innovations should we be keeping an eye on this year?
---
BS
We need to start seeing the business case for foldable phones emerge. Smartphone vendors need to bring ideas about different styles of foldable phone that are possible, bring use cases which leverage the additional screen real estate, and show how they would tier a portfolio of foldables. It will be a major challenge to convert foldable phones from a premium niche for tech-savvy young people, into a mass market play, but this is an opportunity that the major brands will throw money at this year. Going forwards, smartphone brands and operators are going to marry the messaging around foldables and 5G to create momentum for cloud-rendered content like Google Stadia.
MP
Socially and environmentally responsible solutions are going to be prevalent in all the main presentations. The trending #greentech focus will spark the appearance of new responsible disposal solutions for electronic waste. More refurbished solutions will also bring innovation to the show. As the mobility society expands, digital inclusion becomes a key factor in strategies for improving life standards. More #tech4good scenarios will come to the show and the adaptation of technologies and software solutions will catch the attention of audiences.
PP
For sure we will see a plethora of new screens emerge. Consumer electronics providers are struggling to differentiate. They are all looking to new categories to drive innovation and ultimately generate new sources of revenue. New form factors will provide the content industry with exciting new ways to connect and engage with users especially around AR and mixed reality. Smart glasses are an interesting category as it opens up new use cases for all customer segments. [But] while these innovative new designs are nice to have, they're not must-have sought after features among users. Furthermore, they are prohibitively expensive.
KM
Keep a close watch on developments in augmented reality smart glasses; this was a popular concept at the recent CES show in Las Vegas. Foldable and flexible display technology will also enjoy momentum in 2020 as it becomes an increasingly important feature across all consumer electronics products, not just smartphones.
PJ
The buzz around edge networking has been growing for several years; last year it felt like a struggle to find any vendors who didn't have the word "edge" somewhere in their booths. That buzz won't be subsiding this year – but it should be accompanied by more substance. In part, increased buzz will come from 5G opening up new edge use cases, driving an interest in edge as 5G networks and services come to market. This is reflected in the fact that 40 per cent of operators claim to be in the testing phase with edge networking vs. only 4 per cent who claim no adoption plans.
Q:

What about AI?
---
BS
AI has been slightly overused in company marketing, so I expect more scepticism around AI this year. It is clear now that early promises of AI, such as general intelligence, fully autonomous cars, and serious medical breakthroughs, will take time to realize. Instead, AI has proved useful at highly specialized tasks. But extrapolating these models to other scenarios is challenging, so at this moment AI is not a particularly scalable investment. It is time to get real about AI, and there are important, albeit narrow, challenges it can solve. Some of the best implementations right now are in financial verticals, where pattern recognition is helping with credit checks and fraud detection. I would actually highlight finance as the industry to watch this year for further genuinely useful implementations of AI where the business case makes sense.
MP
AI has been evolving fast. Ethics and more in-depth value discussions will be needed, as well as a cooperation between all stakeholders so that technology can continue to evolve in a responsible and beneficial way. Ownership of data, accountability, and governance are now the next big step in order for AI tech companies to unleash the potential that the technology offers.
PP
Arguably we are still in the first generation of AI. Everyone has been jumping on the AI bandwagon. For telcos, AI promises to be a game changer when combined with the edge and cloud computing. Automating functions within the network can be optimised and managed in real-time providing for far greater reliable and robust connections. Watch out for more innovation on device AI for reliable performance, longer battery life and improved experiences for users.
KM
Keep a watch out for operators using AI to dynamically adapt to demand and reduce energy consumption within their networks. With 5G base stations being significantly more power-hungry than 4G models – thanks largely to their massive antenna arrays – there is greater incentive to adopt a more environmentally-friendly approach to powering networks. AI – supported by 5G – could also start to power smart traffic systems in some of the world's most congested cities. If effective, the approach could boost productivity and relieve pollution.
PJ
The core use cases for AI and automation in telecom networks have generally revolved around network deployment and planning. Looking beyond these use cases, however, we can ask about other industry priorities which could benefit from AI and drive AI innovation in the process. With 47 per cent of operators calling out network security as an extremely important component of their network transformation strategy (the highest ranked priority), it's clear where AI innovation would be welcome and could be put to good use. And it doesn't hurt that network security comes in #3 as in terms of top AI and automation use cases for operators!
Q:

How do you think the mobile landscape will change in the next 12 months and what will drive it?
---
BS
Three words: more connected devices – from both old and new categories. On the new side, look to true wireless stereo earbuds to be a hot category this year. On the old side, the PC is finally coming into the cellular family, led by Qualcomm Snapdragon-based connected PCs, which Intel and MediaTek will follow up with a new range of 5G PCs next year. However, the go-to-market strategy for these devices leaves a lot to be desired, as telcos do not have the store or warehouse space to range PCs. It is more likely that retailers and corporate resellers will drive this, bundling them with mobile data packages, and increasingly looking to shift the PC into a financing model for device-as-a-service.
MP
I expect to see more brands delivering a full service and experience ecosystem built on a device-as-a-service business model. Building a strong brand in the mobile industry is not an easy task. The market moves very fast, but with increased demand for security, privacy and reliability, manufacturers will have to invest in building a solid relationship with customers to break out in the market. On top of this, manufacturers are shifting their attention from hardware to added-value services that can be experienced cross-devices. To bind consumers to the brand, we need to see more innovative ways of engagement, namely through making it harder to switch platforms and making it more attractive to be in a certain ecosystem by delivering the best content and experiences.
PP
The industry needs to move away from this mobile centric view of the world. Convergence represents the next battleground. Networks are converging underpinned by fibre broadband gigabit connectivity serving users across a broad range of devices. It represents one of the few areas of future growth for all providers. In a rapidly converged landscape, it is paramount for providers to differentiate beyond price alone by offering a range of services. This can prove to be an effective strategy in subscriber acquisition and more importantly retaining users through engagement.
KM
2020 will be a break-through year for China. Buoyed by its huge scale, relentless ambition and consumer demand for anything tech, it will emerge as a new leader in mobile. In fact, CCS Insight forecasts that it will already account for more than four in every ten 5G connections worldwide by the end of the year. On a global basis, 2020 should mark a tipping point for 5G as the technology rapidly expands beyond the limited and experimental initial deployments we saw last year. With over 50 networks already live, coverage will start to build out beyond just very high-density urban environments. This will be supported by a rapid fall in 5G smartphone prices that will make the technology far more affordable to many. Expect about 200 million 5G connections worldwide before the year is out.
PJ
As we move from MWC20 to MWC21, we should see an industry that's both more competitive and more open – with 5G driving much of this. Competition will pick up as we see different use cases vying for 5G attention, and operators pushing deeper into 5G enterprise services (especially as standalone 5G comes on-line). At the same time, we'll continue to see diverse vendors (network and device) targeting 5G as a way to grow their own businesses and provide solid competition to today's incumbents. Of course, the move towards "open" is impossible to ignore. On the networks front, we're already seeing operators embrace open networking standards and technologies – and new network suppliers in the process. This should only intensify as 5G roll outs pick up steam.